A NEIBAUA x TRIKOTERIE
I AM NOT FAST ENOUGH.
Movement: I am not fast enough.
In a collaboration with Philipp – owner of the Trikoterie – I've designed a jersey which should remind us to acknowledge that it is okay to take the time you need.
The idea for the design came during a group ride. I couldn't get rid of this constant thought inside of me – asking myself "Am I really fast enough to keep up with the others?".
We live in a world of constant comparison. Not only in sports, but in our daily life. This constant online presence pulls us into this unreal reality. Everybody is experiencing something exciting 24/7. But that's not how life is suppose to work, right?
You get stuck, you need a break, you loose faith, you are happy one day, but devastated on the next one. Everybody goes through something and everybody follows their journey in their own pace.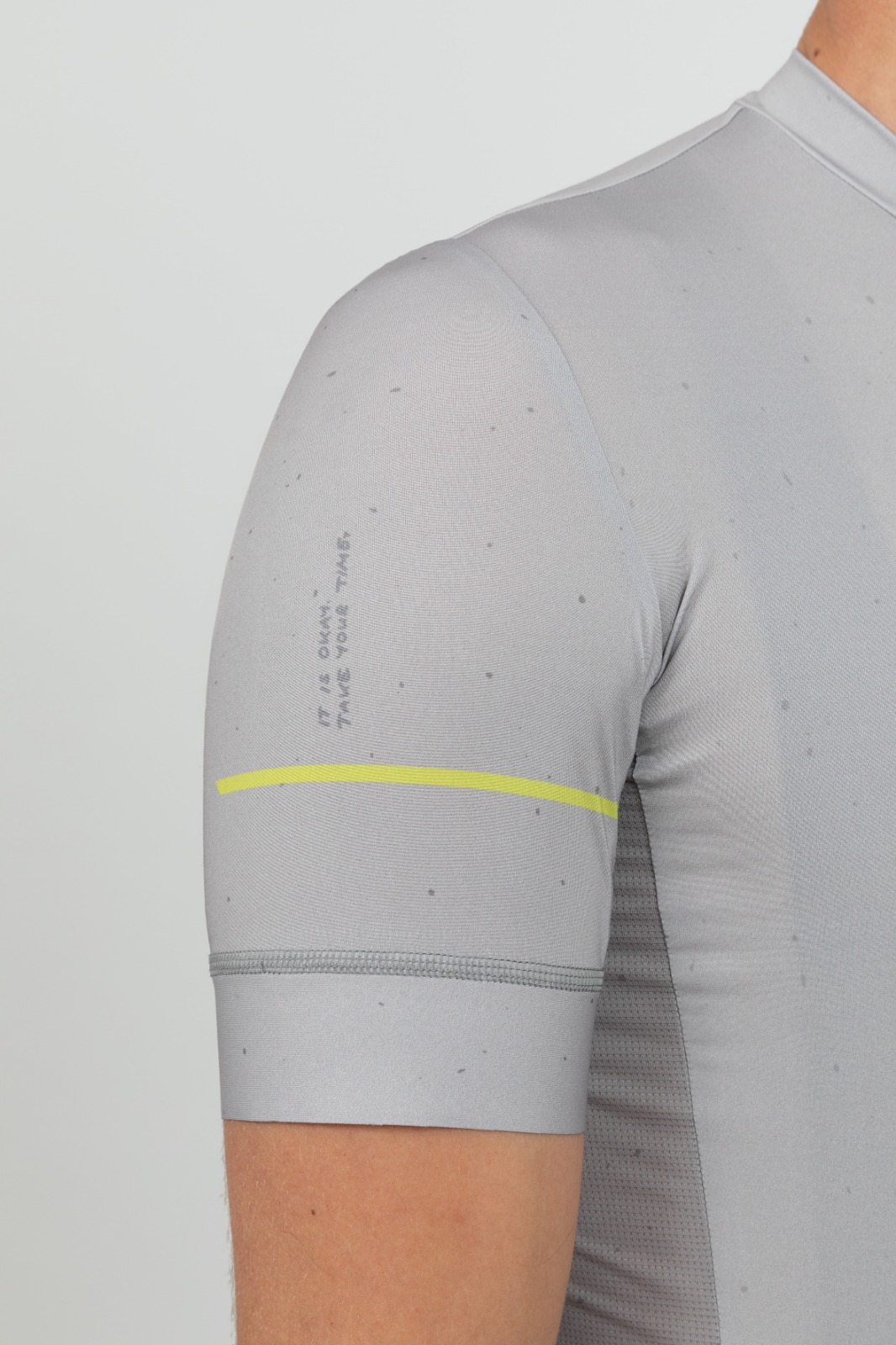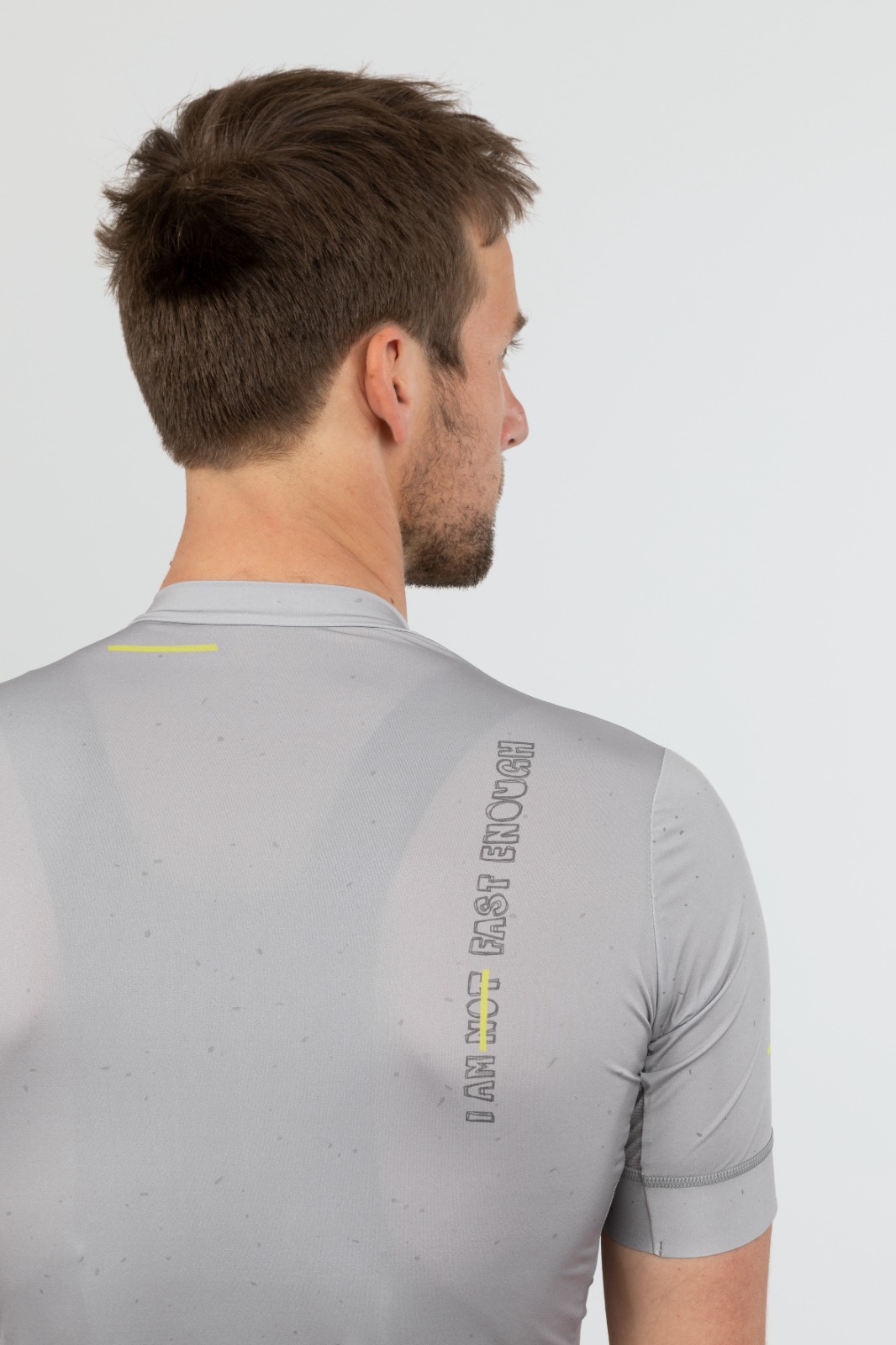 So that's what this is all about.
Join the group ride.
Climb up that hill.
Stop and enjoy the view.
You have priority.